Meet our 'Dream Team'
Our creative, talented and award winning team bring years of combined design and staging experience. Together, we will work to effectively create polished and beautiful results. Our goal on each staging project is simple; transform the property to appeal to the largest amount of buyers. Together we have staged thousands of homes and millions of dollars in real estate and established ourselves as a leader in our industry.
At Fine Redesign, we have the resources and ability to get your job done on time and on budget - making us the first choice for top quality and affordable home staging services.
"When love and skill work together, expect a masterpiece." - John Ruskin
Katie Matthewman
Owner and founder of Fine Redesign Home Staging & Decor Inc. is an Accredited Staging Professional who brings an abundance of talent, energy and creativity in leading her careful chosen design team.
Since pursuing her dream in 2006, she has seen her vision come to life. Incorporating innovative and proven techniques for staging homes, Katie has turned a one woman hobby into a thriving, well respected staging & design company that has become a first choice for anyone looking for professional, stunning and effective results.
With over 25 years of interior design and managerial skills, Katie continues to educate herself and her team in the Home Staging and Design Industry. She is proud to work closely with some of the Lower Mainland's top realtors and builders. Katie was a finalist for the RESA Top 10 Professional Stager of the Year for Canada 2014 and was a speaker at the RESA staging convention held in Las Vegas in January 2016.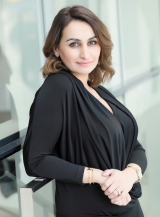 Kashmir Dhaliwal
is a Senior Certified Property Stager and Partner of Fine Redesign who has been committed to providing exceptional service since she started her career with the company in 2009. Her style, energy and love of interior design are a combination that ensures customer satisfaction on every project she is involved in.
Kashmir has always had a passion for design. Her credentials include a diploma in Interior Design, Visual Merchandising and Interior Decorating and she is a certified Professional Real Estate Stager. Creative flair and natural ability help her create warm and stylish spaces to assist anyone looking to sell and market their home. She speaks fluent English and Punjabi (although both with a British accent!)
Kashmir was a finalist in the RESA Top 10 Professional Stager of the Year Canada for 2013 and 2015 and has received the award for Best of Houzz 2013,2014 & 2015.
Jennifer Vadik
is a Senior Certified Property Stager who understands the value of customer satisfaction. Her extensive background in Sales and Marketing allows her to recognize what each home requires to reach its full potential and sell quickly, for the right price.
Jennifer has a talented eye for how to highlight a home's best characteristics and a true gift for creating chic, stylish and well planned spaces. She has a proven track record of success; since starting with Fine Redesign in 2009, she has successfully staged hundreds of homes and has become an essential addition to the design team. Jennifer was chosen as a finalist in the RESA Top 10 Professional Stager of the Year Canada for 2014.
Krista Kelly
is passionate about staging and brings a accomplished sense of design and array of other talents that include flower arranging and space organizing.
Since starting with Fine Redesign in 2011, Krista has assisted hundreds of home owners and builders within the Lower Mainland, all with fabulous results. She is vibrant and energetic and has a fantastic sense of style. Her warm, kind demeanor helps put her clients at ease throughout the process of transforming their homes. She is detail orientated and has a natural ability to highlight the full potential of any space regardless of the challenges it may offer. Krista has an amazing track record - to date, 90% of the homes she has staged have sold within the first month!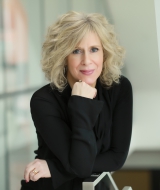 Heather Bismeyer
has a keen eye for how to highlight a home's best characteristics while at the same time minimizing the impact of any challenges. With a flair for design, impeccable organizational skills and a talent for creating well-planned spaces, a career in Home Staging came naturally for Heather.
Skilled at creating warm, inviting environment that will turn potential buyers into serious buyers, Heather is also an expert at how to stay sane while living in a staged home, helping make it easier for anyone to keep their home ready to show to it's best potential on a moments notice.
Since starting with Fine Redesign in 2012, Heather has staged and assisted on hundreds of vacant and occupied homes, all with beautiful results. She has become an invaluable member of the Fine Redesign team.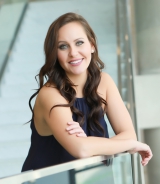 Natalie Leskinen
is thrilled to have become a member of the Fine Redesign team since joining in 2013. With a love of architecture and natural eye for design, Natalie completed the Architectural CADD and Graphics Technician program at BCIT. After gradutation she discovered that her true passion wasn't behind a computer, it was getting her hands dirty in Home Staging! A Certified Property Stager, Natalie loves a challenge and being creative so staging was a perfect fit. To date, she has staged over 400 homes and, with the use of different color palettes and styles, each one tells it's own story.
Natalie's natural talent is reflected in the precision and detail she puts into each task and she is skilled at creating warm and inviting environments that will appeal to buyers.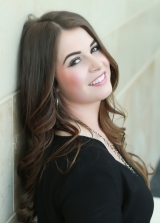 Bailey Hall
It didn't take long for this new addition to the Dream Team to prove she knows her stuff! Bailey brings a fresh perspective along with a wealth of artistic ability with her. After years working as a stylist in the hair industry, she decided to follow her dream and pursue her true love of transforming homes instead of hairstyles.
After completing her staging certification in 2014, she honed her trade working with various local staging companies until finding the perfect fit with the Fine Redesign family early in 2016.
Bailey quickly proved to be an integral addition to the team and we are thrilled to have her. She is hard working, professional and has a true talent at staging interiors. We are looking forward to a long career with Bailey showcasing her talent and style.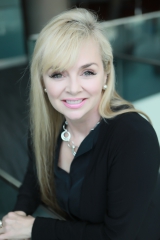 Fiona Roeske
is an award winning Interior Designer and Certified True Color Expert.
She trained at the Academy of Design at RCC Institute of Technology in Toronto where she has maintained a seat on the Dean's List for her design achievements.
After studying art history at Capilano College and UBC in Vancouver, Fiona moved to Italy where she continued to study art and develop her keen eye for elegant interiors. Her travels to Rome, England, France and Scandinavia greatly influenced her décor style. Upon returning to Canada, she entered and won a design contest for Canadian House and Home Magazine. She went on to design a penthouse that was featured on HGTV's Lofty Ideas and The Province.
Fiona brings her background and extensive knowledge of design to Fine Redesign and is eager to help add elegance and timeless beauty into your home.
Melissa Nelson
is Fine Redesign's office manager and staging assistant. She graduated from Kwantlen Polytechnic University with a diploma in Public Relations. Her passion lies in story telling through writing and design, two skills that reflect throughout our social media and other various marketing collateral. She is currently enrolled in the Interior Design Institute of Vancouver and is eager to expand her role as a member of the Fine Redesign design team.
Melissa's self starter attitude helps with the hustle and bustle behind the scenes of the Fine Redesign office. Since starting in 2016 she manages to keep everything organized and up to pace while providing administrative support to our most valuable asset; our clients.
Michelle Henry
came to Fine Redesign early this year hoping to join the ever expanding family and proved to be the perfect fit as our inventory manager.
With a background in real estate, Michelle quickly realized it was the marketing behind the scenes that appealed to her in the home selling process. She hung up her realtor license and enrolled in Yorkville University where she is currently working toward her Interior Decorating diploma. She hopes to bring her knowledge to help grow within the Interior Design division of the company.
Michelle's main objective is to ensure that the revolving door of inventory flowing thru the warehouse is kept orderly and functioning. Behind the scenes, she provides essential advice and support to the staff and assists on site with staging and design projects. We look forward to a long career with this talented lady.


I could not believe what a beautiful and warm feeling had been created in our home. It was beyond my expectations. And the best part...our house sold in ONE WEEK for $20,000 over asking price.

Homeowner Surrey

After 6 weeks on the market, our house sold for $15,000 over asking in two days after Fine Redesign worked their magic!

Shawna N. Homeowner - Maple Ridge

Thank you for providing such a wonderful staging display at Leston Avenue and for being so attentive to this project.

Realtor - Coquitlam

We had minimal interest in a listing and then received a firm offer within 10 days of their staging!

Realtor - Langley

Staging my clients home with Fine Redesign was the right business choice for me. The home received multiple offers and SOLD in 3 DAYS after one open house!

Realtor - Pitt Meadows

The little changes Fine Redesign made to my home made a huge impact and my home SOLD in less than 2 weeks! I would highly recommend them and know that their work is second to none. Thank you so much.

Homeowner - South Surrey

Thank you for staging our home so beautifully. We SOLD within a week to the FIRST people who looked at it!

Homeowners - Abbotsford

We could have moved our furniture around for month of Sunday's and still not achieved what Fine Redesign was able to create. We could not be happier with the results. (SOLD in less than one week)

Homeowners - Langley

SOLD in just 2 days! There were many other townhouses for sale in the same area and price range as ours. We have no doubt that Fine Redesign's staging was the key for a quick sale.

Homeowners - Langley

It's even better than what I thought it was going to look like!

Cynthia - Homeowner, Surrey
More Testimonials