Our creative, talented and award winning team bring years of combined design and staging experience. Together, we will work to effectively create polished and beautiful results. To date we have staged, decorated and redesigned over 5000 homes and hundreds of millions of dollars in real estate and established ourselves as a leader in our industry.
At Fine Redesign, we have the resources and ability to get your job done on time and on budget - making us the first choice for top quality and affordable home staging and interior design.
"When love and skill work together, expect a masterpiece." - John Ruskin
Katie Matthewman.
Owner and founder of Fine Redesign Home Staging & Decor Inc. is an Accredited Staging Professional who brings an abundance of talent, energy and creativity in leading her careful chosen design team.
Since pursuing her dream in 2006, she has seen her vision come to life. Incorporating innovative and proven techniques for staging homes, Katie has turned a one woman hobby into a thriving, well respected staging & design company that has become a first choice for anyone looking for professional, stunning and effective results.
With over 25 years of interior design and managerial skills, Katie continues to educate herself and her team in the Home Staging and Design Industry. She is a Certified True Color Expert & award winning designer who is proud to work closely with some of the Lower Mainland's top realtors and builders. Katie was an event speaker at the RESA staging convention held in Las Vegas in January 2016 and was a finalist for the RESA Top 10 Professional Stager of the Year for Canada 2014, and again in 2019!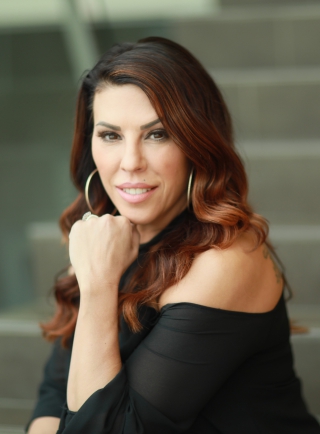 Jennifer Vadik
is a Senior Certified Property Stylist who understands the value of customer satisfaction. Her extensive background in Sales and Marketing allows her to recognize what each home requires to reach its full potential and sell quickly, for the right price.
Jennifer has a talented eye for how to highlight a home's best characteristics and a true gift for creating chic, stylish and well planned spaces. She has a proven track record of success; since starting with Fine Redesign in 2009, she has successfully staged hundreds of homes and has become an essential addition to the design team. Jennifer was chosen as a finalist in the RESA Top 10 Professional Stager of the Year Canada for 2014 & has continued to produce award winning results ever since.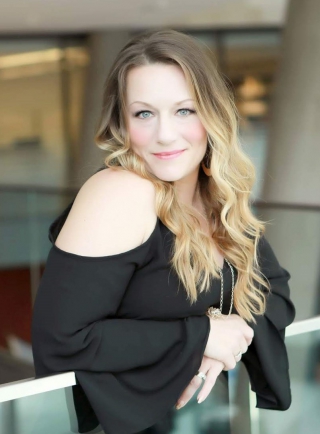 Krista Kelly
is a Senior Certified Property Stager who has been committed to providing exceptional service since she started her career with the company in 2011. Her style, energy and love of interior design are a combination that ensures customer satisfaction on every project she is involved in.
Krista has successfully staged for hundreds of home owners and builders within the Lower Mainland, all with fabulous results. She is vibrant and energetic and has a fantastic sense of style. Her warm, kind demeanor helps to put her clients at ease throughout the process of transforming their homes. She is detail orientated and has a natural ability to highlight the full potential of any space regardless of the challenges it may offer. Krista has an amazing track record and her staged homes continue to sell within the first month!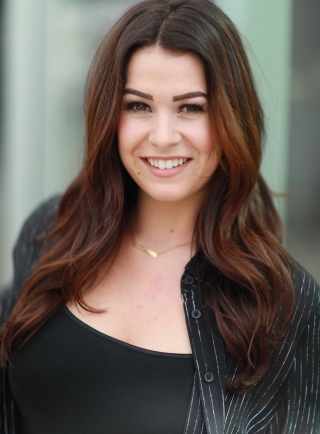 Bailey Hall
brings a fresh perspective along with a wealth of artistic ability to the Dream Team. After years working as a stylist in the hair industry, she decided to follow her dream and pursue her true love of transforming homes instead of hairstyles.
After completing her staging certification in 2014, she honed her trade working with various local staging companies until finding the perfect fit with the Fine Redesign family early in 2016.
Bailey quickly proved to be an integral addition to the team and we can't imagine it without her. Hard working & professional, she and has a true talent at staging interiors. Her attention to detail and artistic flair consistently produce outstanding results. Bailey is dedicated to creating a space that is stylish with a comfortable flow that attracts buyers attention and helps make their home stand out from the rest.
Melissa Nelson.
This busy lady is Fine Redesign's Interior Stylist/Decorator. Melissa graduated from Kwantlen Polytechnic University with a diploma in Public Relations but her passion & talent lies firmly on the creative side, as reflected by the stunning results she achieves for our design clients.
Her ability to bring our client's vision to life, regardless of the size of the project, has ensured her a solid reputation as our top designer. She keeps the many tasks involved in a styling project organized and on track and since starting in early 2016, has a growing list of happy customers who are thrilled with what she has created for their homes & lifestyles.
Melissa loves all facets of the design process, but for her, the best part of any project is seeing her clients joy and awe reflected in their expression when they see their new space for the first time.
Sabine Bolam
Please join us in welcoming Sabine to our Design Team.
Sabine is thrilled to be joining the FR family. Since graduating from BCIT with her certificate in Interior Design, Sabine has been creating beautiful spaces. Proficient in both digital design and rendering (AutoCAD, SketchUp) as well as manual sketching and rendering, this lady excels in creating unique and functional spaces and is now working towards her Bachelor's Degree. She is the perfect compliment to our ever growing design division, helping builders and home owners create beautiful homes.
Sabine loves collaborating with the team and our clients to create the perfect design. Detail orientated and an admitted perfectionist, we can't wait to show off her extensive talents.

Kimberley Boyd
Meet Kimberley!
Kim comes to FR with an extensive background in sales and marketing. Her passion for design evolved after living through a full home renovation. One renovation became two, then three, and so on...and she slowly turned a hobby into a lucrative profession renovating and flipping homes.
A talented, self-taught stylist, Kim is no rookie when it comes to design. Her natural ability to see the potential in any space was immediately apparent in her first FR staging projects and Kim's devotion to customer satisfaction is second to none!
Kim is a hard worker, team player and is extremely skilled at being able to see the potential in any space. In a short space of time, she has already become a valued addition to the FR family and we are thrilled to have her!
Nathanie Enns
This talented lady stems from a longstanding career as a professional dancer and teacher and indeed, an actual contestant on So You Think You Can Dance Canada! Now she is hanging up her dance shoes and joining the FR family working in our Design Division.
Her love of all things design started many years ago and she has always wanted to pair her creative side with her passion for styling. Nathalie has owned her own business and flipped two properties with her hubby so she knows the hard work that goes in behind the scenes creating beautiful spaces.
Passion, hard work and love for ambience is what you will feel when you work with Nathalie!
Kathryn Wood
can't remember a time in her life that she wasn't passionate about creating harmony in her surroundings. Her career in the hotel and events industry took a pause when she started a family, which was just what she needed to really look at what made her happy. (besides her two little girls of course!)
This led her to pursue her dreams of working in the design industry, where she earned her diploma and worked on several large interior design projects before finding the perfect fit as a Property Stylist with Fine Redesign.
Bringing her creativity and love of interiors together feels like it was meant to be and she could not be more delighted to be joining the FR team!
Amanda Nelson
came to Fine Redesign early in 2019 hoping to join the ever expanding family - and when we say family, we mean it! Little sister to Melissa, Amanda has proven to be the perfect fit as our staging and design assistant as well as Fine Redesign's Operations Manager.
Its hard to believe we once existed without her. A talented photographer, her passion lies in the story through the writing and design, two skills that reflect throughout our social media and other various marketing collateral.
When she is not being being bossed around by her staging sisters assisting on site, acting as the perfect liaison to the warehouse, or taking care of Katie - Amanda is busy behind the scenes, She handles all billing, contracts and proposals and is skilled at keeping the office organized and up to pace while also providing administrative support to our most valuable assets: our clients.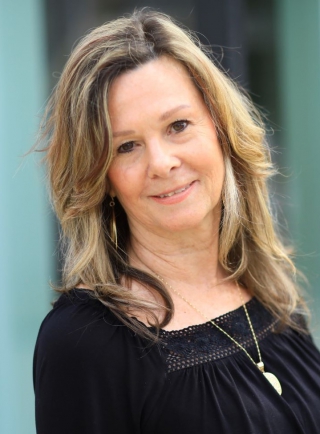 Maureen Gordon
has been with Fine Redesign since 2016, overseeing all the administrative functions. With the hustle and bustle in this busy office, she handles most of the financial matters such as bookkeeping and banking and helps ensure daily operations are running smoothly. By taking care of the behind-the-scenes tasks, Maureen allows the team to concentrate on what they do best – staging and designing homes.
When she is not keeping the Fine Redesign office running smoothly, Maureen volunteers at the Abbotsford food bank helping those less fortunate.
We love her kind, professional demeanor and are grateful to have her as part of the team.
Christian Svangtun
Please say "hi" to this guy! We are honestly not quite sure how we survived without him.
Not only is Christian the sweetest person in the world, he is also the most hard working. He takes great pride in doing a job well done and understands the value in customer satisfaction.
Christian's main objective is to ensure that the revolving door of inventory flowing through the warehouse is kept orderly and functioning. Our warehouse is a busy place and he keeps the chaos that can occur - with often daily multiple shipments - to an absolute minimum.
He also provides assistance to our stylists on the road, delivering and destaging our many smaller projects that do not require a full truck. If you see him out driving the FR van don't forget to give him a wave.