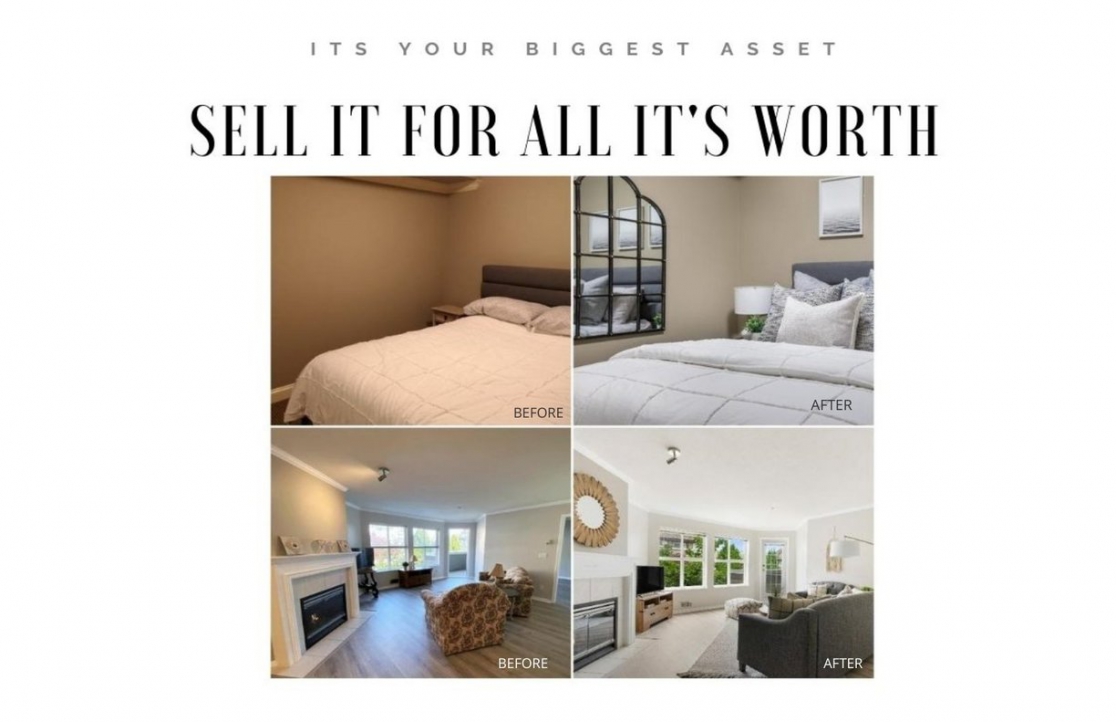 With the exception of our newest Photo Ready package, all of our home staging services for an occupied home begin with a consultation.
During the consultation, we will meet to do an extensive walk-thru of the home and contents, analyzing each room from a buyers perspective.
Working together, we will address any areas of concern and offer detailed ideas and solutions to play up the positive features of the home while eliminating or de-emphasizing trouble spots. This includes: furniture placement, de-cluttering, accessorizing and organizing for all areas of the home to help highlight it's best features.
If hands on staging is required, we may recommend bringing in a few rental items from our wide variety of furniture and accessories to fine tune. (Rental items are not included in the pricing and are based on a per quote basis).
Book your consultation today!
Consultation - $195
An extensive walk-thru the property which includes recommendations on decluttering, furniture layout, editing, organizing, cleaning & repairs, paint color selection, artwork and accessory display.
TLC Package - $395 (after consultation)
Every home deserves some TLC! Hands on staging for the 3 main rooms of the home.
Picture Perfect - $595 (after consultation)
Full staging for 5+ rooms plus bathrooms. We'll turn the whole home into a Show Home ready for buyers to fall in love!!
(based on homes under 2500sf. Additional hourly charges will apply for larger homes or if additional rooms are required)
*New! Photo Ready - $299 for Realtors (no consultation required)

This value added service package is designed exclusively for realtors looking for the perfect listing pictures.

We will coordinate staging on photography day to ensure every pillow is fluffed, beds are made, pet food dishes are removed, clutter is minimalized, toilet seat lids are down and any other fine tuning that may be required is done properly. This is a one time visit. Please allow a minimum of 2-3 hours prior to photographers arrival.

Need photos? We are proud partners of

THE BEST AGENTS USE COTALA CROSS MEDIA