You Only Get ONE Chance to Make a First Impression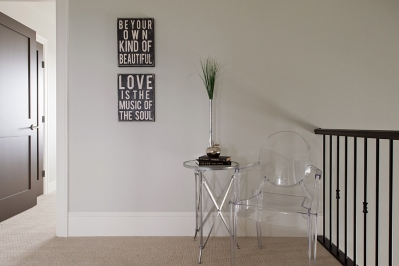 Staging is the act of preparing a residence for sale in the real estate market. The goal of staging is to sell a home quickly and for the most money possible by making it appealing to the highest number of potential buyers. Staging focuses on improving a property to make it appeal to the largest number of buyers by transforming it into a welcoming, appealing, and attractive product for sale. Properly executed staging leads the eye to attractive features while minimizing flaws. - Wikipedia Encyclopedia
Home Staging is not a new term, but for many homeowners, builders and realtors, the concept of Professional Home Staging is shedding new light on how to promote a home in the real estate marketplace.
Staging can range from simply removing clutter and rearranging furniture to totally redecorating and re-finishing all the rooms in a home - generally through the use of rented furnishings and accessories. At Fine Redesign, we offer competitive package pricing for occupied homes as well as vacant homes.
As professional and experienced home stagers, we are practiced in the art of preparing a home for sale. Regardless of price, location or condition, the goal at Fine Redesign is to prepare your home to ensure you get the most money in the shortest amount of time possible.
Fine Redesign - The Fraser Valley and Greater Vancouver's Premiere Home Staging Company with over one thousand homes staged. Let our experience work for you.
Contact us for more information.